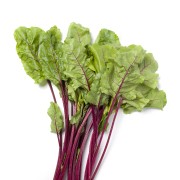 Leaves of beetroot
Young leaves of beetroot may be eaten both raw and boiled. They can perfectly season and rejuvenate your salad, meat and potato dishes, you will be able to cook great soup.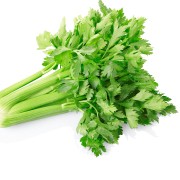 Celery
Celery is called a root of youth – nutritious, useful and tasty. There is plenty of preparation techniques. Stems may be eaten fresh or processed – boiled, fried, steamed, mixed with other vegetables.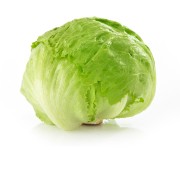 'Iceberg' lettuce
These are one of the most popular lettuces. They are juicy, crisp, strong, retain shape perfectly therefore they are ideal for salad with thick sources, fried ingredients, meat, fish and cheese.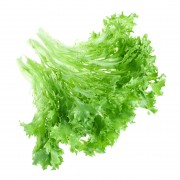 'Frizze'
'Frizze' lettuce is fine curly bright green lettuce. It always remains crispy and juicy. An extraordinary form of lettuce looks perfectly in salads.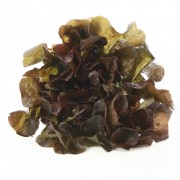 'Oak Leaf'
This lettuce together with 'Lollo Rosso' belongs to the type of red-leaves lettuce. You will prepare unforgettable dishes with those crispy and delicate flavour lettuces.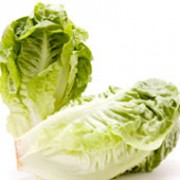 'Little Gem'
It is like a reduced version of romaine lettuce. Crispy and juicy leaves will make your salads extraordinary.
'Lollo Biondo'
'Lollo Biondo' is suitable for salads as well as for flavouring of sandwiches. Lettuce is rich of ferrum, which is necessary for human body.
'Lollo Rosso'
Lettuce of a distinctive colour will diversify your dishes prepared. We offer to use green lettuce and flavour them with fresh vegetables. We guarantee eye-catching and excellent taste salads.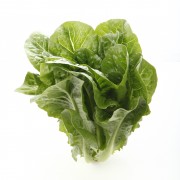 Romaine lettuce
Romaine lettuce is one of many types of lettuce. They originated from Koss Island, Greece. Romaine lettuce is usually used in Cesar salads. In addition, lettuce is the ingredient in the Middle East cuisine.
Recipe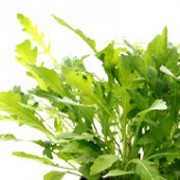 Rucola
Rucola was already known in Ancient Roman times. Currently it is the most fashionable vegetable in the entire Europe; every great chef can not manage without rucola. Italian women believe that it is a source of youth and beauty, and Japanese state that the substance of lettuce is a cause of body longevity.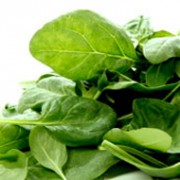 Spinach
Spinach has been known in Lithuania since the 18th century. It is considered that t originated from South Asia. It is called a broom of an organism because it contains various vitamins. Indeed, this was the main reason, why Popeye was the real powerhouse eating spinach.
Recipe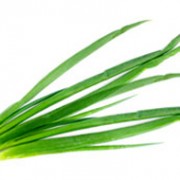 Spring onion
Green onions, rich of vitamin C, are great destroyers of bacteria of body. Therefore, if you use green onions in your kitchen you will flavour your meals and strengthen your immune system as well.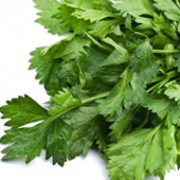 Celery leaves
Celery leaves – a perfect ingredient for soup. It is a wonderful and unique seasoning for preparation of sauces and fish.
Recipe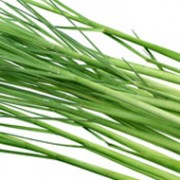 Lemon
Lemon grass is used in Asia and Caribbean countries cuisines. It is used in oriental dishes – stews, soups, sauces, fish or poultry, it can be used for preparing tea as well.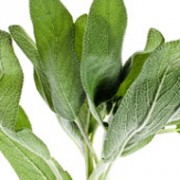 Sage
Sage is an aromatic, spicy flavour herb. It contains 2% of essential oil. It is a perfect seasoning for stuffing and in preparation of any meat.
Recipe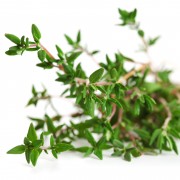 Thyme
Thyme – sweet, savoury sweetish taste flavour. It is proper for flavouring of mushroom and game dishes.
Recipe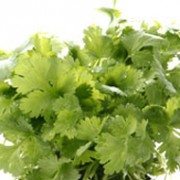 Coriander
Coriander is a perfect spice for those, who do not like spicy food. Coriander leaves are used both fresh and dried. It is used as a decoration and aromatic greens of a dish.
Recipe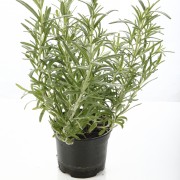 Rosemary
It is impossible to imagine today the Mediterranean Sea cuisine without spicy rosemary. It is a perfect seasoning for vegetables and meat dishes.
Melissa
Melissa is characteristic of citrus flavour, thus it perfectly fits to decorating and flavouring of dishes.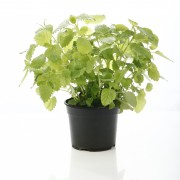 Mint
Mint naturally grows in Eastern and Southern Europe, the British Islands, and the southern part of Sweden. They can be use in the preparation of famous British mint sauce.
Recipe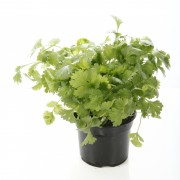 Parsley
Parsley originated in the region of Mediterranean Sea. Currently it is one of the most popular spices. It is used in culinary, pharmaceutical, and even cosmetics. Recipe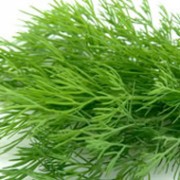 Dill
Dill originated in Asia, and it is believed than it was used 5000 years ago. It is valuable, because of its essential oils, vitamins, minerals, ferrum, phosphorus, and potassium.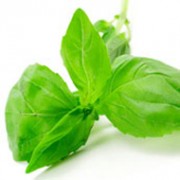 Basil
It is a royal herb for French people, and a symbol of love for Italians. It is a well-know spicy herb to all. Since many people know only the sweet basilica, there are approximately 150 types.
Recipe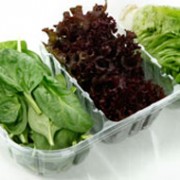 We can pack lettuce and spices following your individual needs.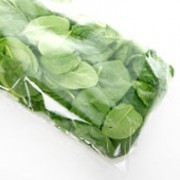 Packed production:
Romaine lettuce, rucola, radishio, spinach.
Romaine lettuce, frizze, radishio, mashe.
Spinach, rucola, radishio.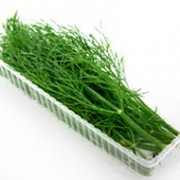 We pack spices in 25 g, 50 g and 100 g.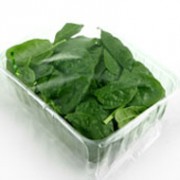 We pack lettuces in 25 g, 50 g and 100 g.